The Public Library of Cincinnati and Hamilton County has recently set a plan in motion to digitize a collection of music scores. But before they can be digitized, the scores need to cataloged at the item level so metadata can be added to the digital files that are uploaded to the Virtual Public Library. But first, they are traveling to the lab to receive stabilization, to improve legibility, and rehousing. There are more than 200 boxes in the collection, each containing fifty or more scores, so this will be an ongoing project for many months to come. Because there are so many, and the Library would like to have them digitized as soon as possible, the decision was made to keep the treatments minimal –enough to stabilize the materials and render them more legible but no more.
These scores (at least the ones we've seen at the Lab so far) date from the mid to late 1800s and were originally published right here in the Queen City.  Cincinnati ran on coal in those days, and coal dust got everywhere, so many of them need to be cleaned to make them legible for digitization and to prevent dirt and coal dust from being spread by future handlers. To clean them we're using vulcanized rubber sponges, also called dry-cleaning or "smoke" or "soot" sponges.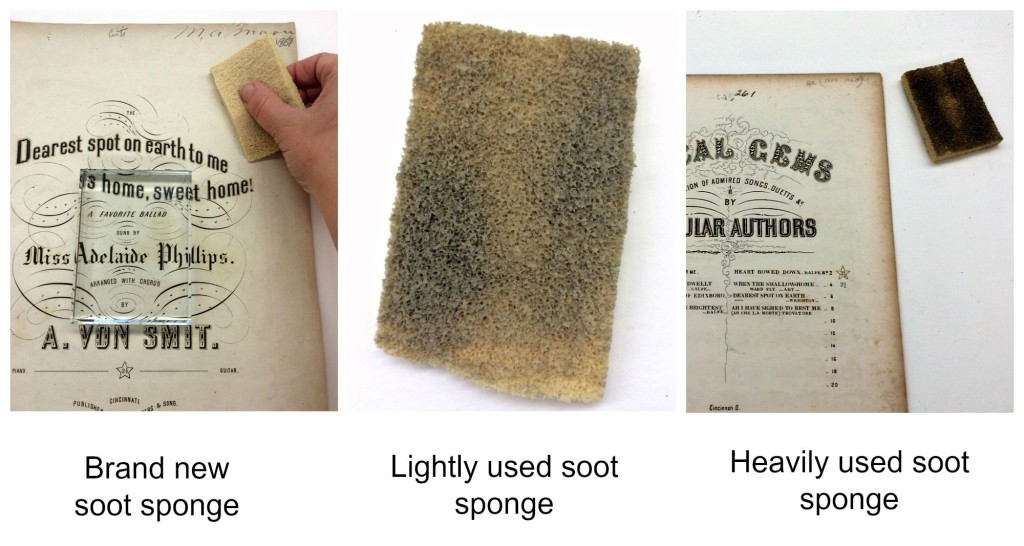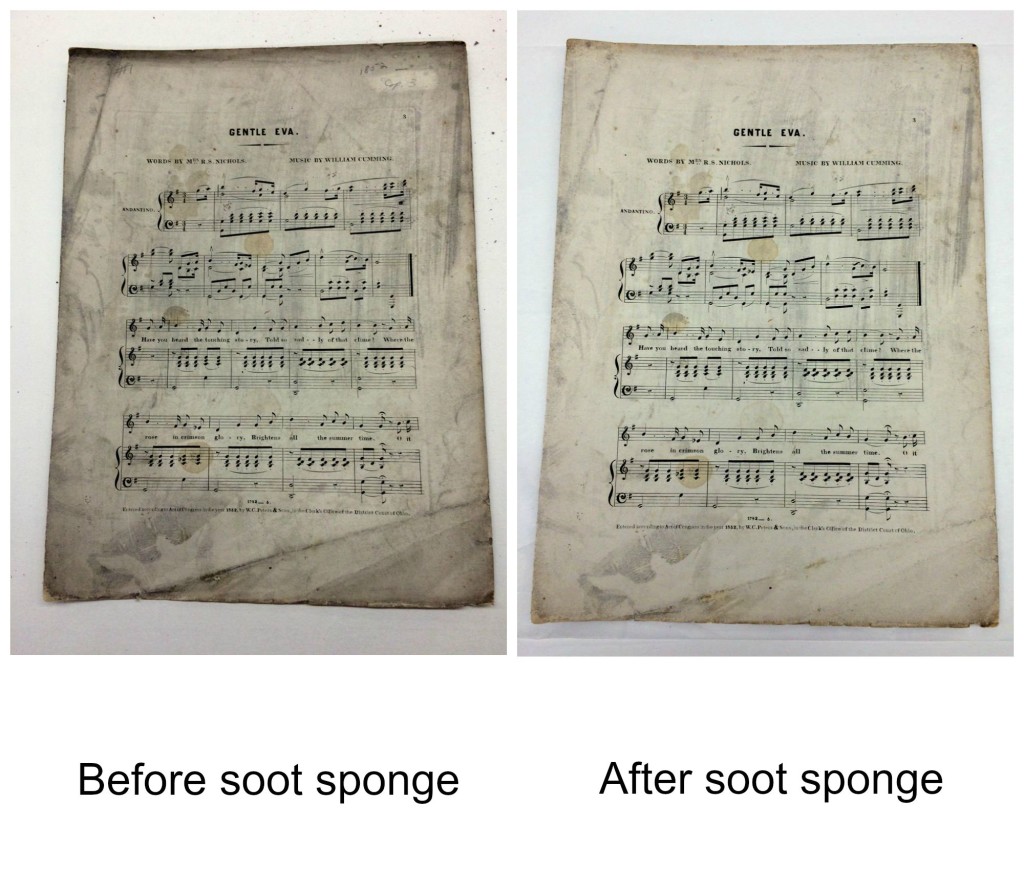 We're also using vinyl eraser crumbs, gently rubbing them over the especially dirty areas.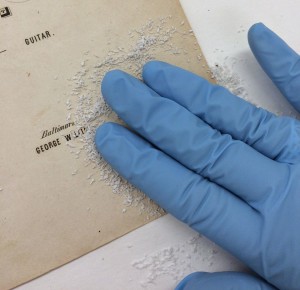 Some scores have large tears in need of repair so they won't snag on anything and become more damaged during the digitization process.  Scores that have come apart or consist entirely of loose pages are having the front and back pages guarded together with kozo tissue and any further pages are inserted within this new "folder" so they won't get lost.
This one had an especially bad loss in the corner which required a kozo tissue fill to keep it from catching on its neighbors.
Other condition issues include tape from previous repairs, staples, and deteriorated binding threads.  Tape is being removed if it is staining or damaging the score.  We're removing the staples and some of the threads, particularly when they interfere with the score's opening.  To remove staples I like to use a scrap of polyester film to protect the paper from the potentially harsh edge of my microspatula. The polyester film can also make it easier to slide the microspatula into position. It's a little trick I learned from Preservation staffers at the Library of Congress when Chris, Jessica and I attended FLICC/FEDLINK's very informative (and sadly no longer available at this time) Preservation Institute there in 2011.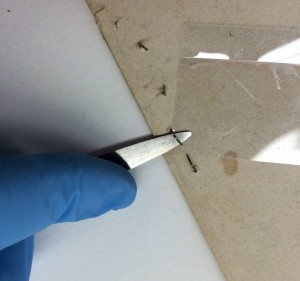 The original storage boxes were made of acidic board so we're making new acid-free corrugated clamshell boxes to replace them.  Photos of the original box labels are being adhered to the new boxes in the interim until they can be re-titled when they are individually cataloged.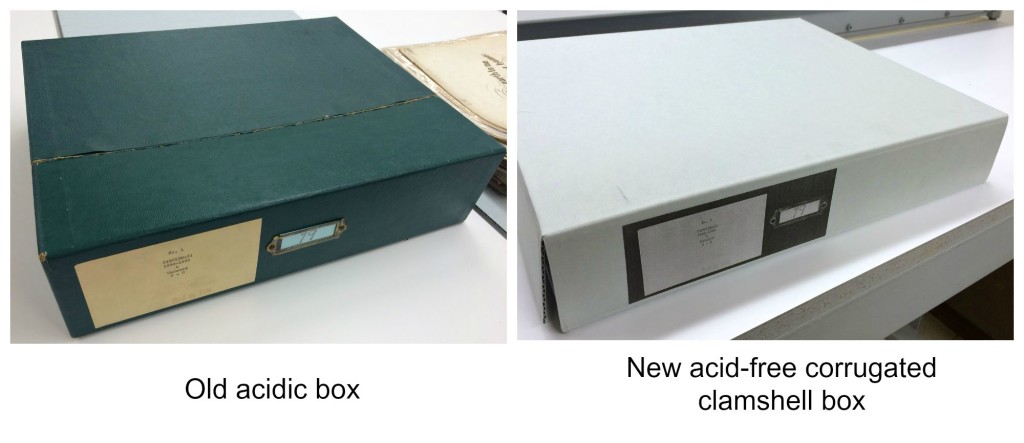 Once complete we send them back and wait for the next box to come our way!  We're excited to help make these fun materials more easily accessible to the public!
Veronica Sorcher (PLCH) — Conservation Technician
Ashleigh Schieszer (PLCH) — Book and Paper Conservator