When the original Main Library at 629 Vine Street opened to the public in 1873, three beautiful and intricate stained glass windows graced one of the reading rooms in the building. In 1955, when the building was demolished, the windows were sold at auction, later to resurface as part of the decor of the Old Spaghetti Factory on Pete Rose Way. After the restaurant closed to make room for Paul Brown Stadium, the Library purchased the windows and began making plans to return them to the Main Library for the appreciation and enjoyment of our customers and staff. Thanks to the generosity of the Friends and the Annabel Fey Trust Fund, the three windows have now been re-created and restored to their original glory and will be on permanent display in the Main Library.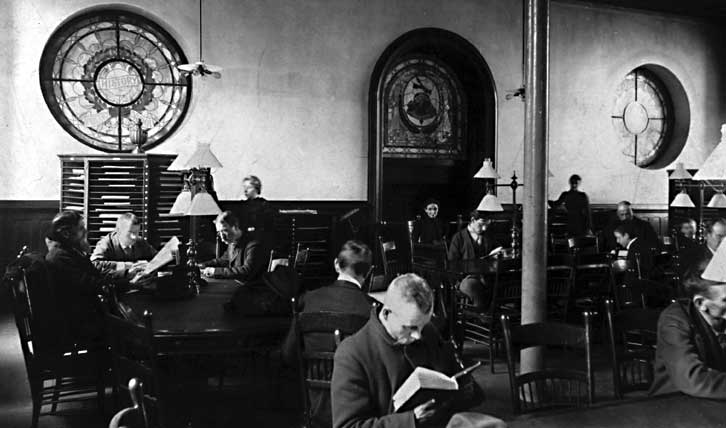 The original six subject headings; History,Poetry,Drama, Science, Art and Travel were kept separately from the permanent displays. Recently, they were given to our lab for housing. Because the stained glass was most likely furnished with lead elements, handling was potentially hazardous. We took precautions by handling them with rubber gloves. Thank you Mrs. Schieszer for your helpful kick-start to the project.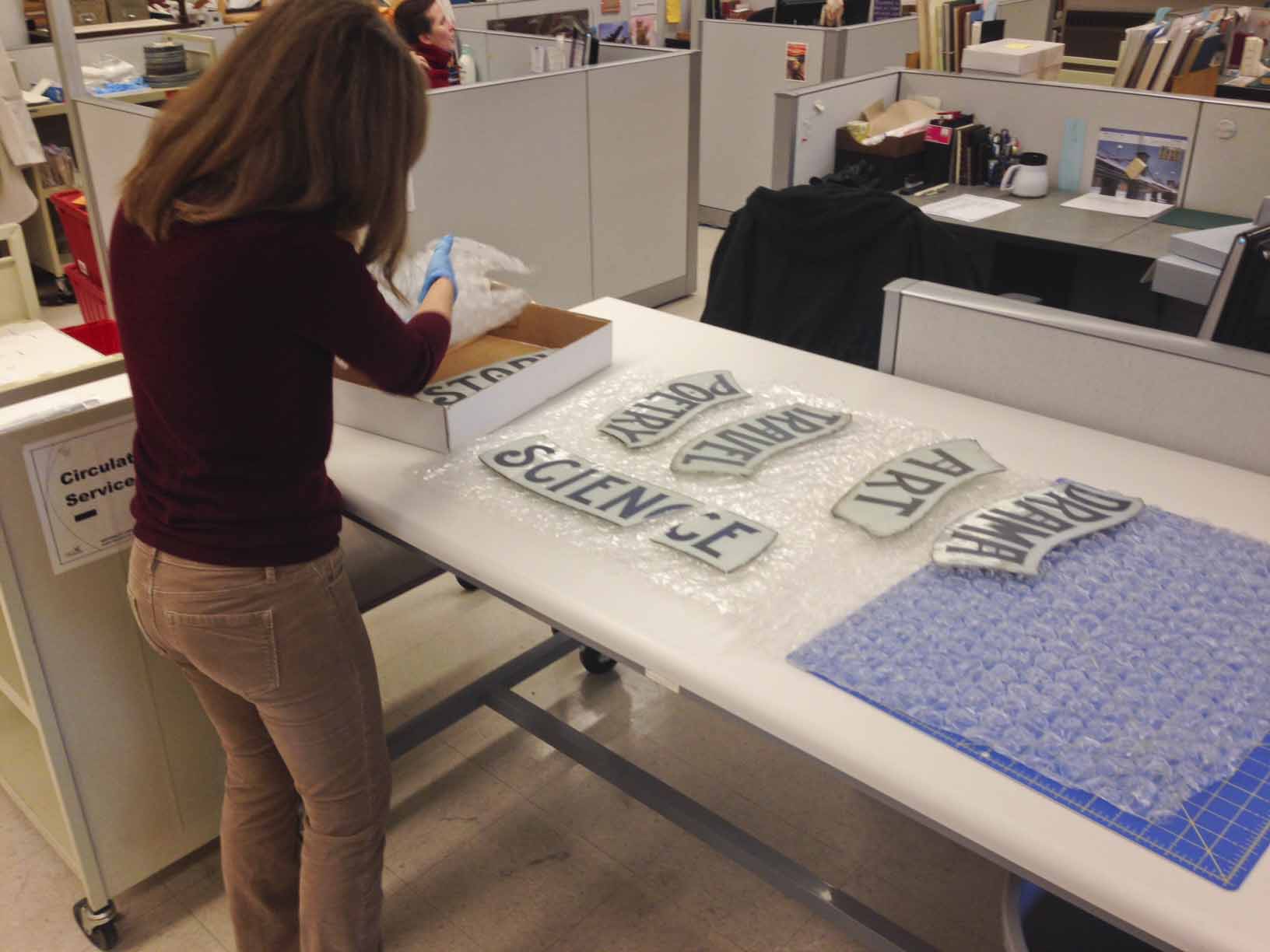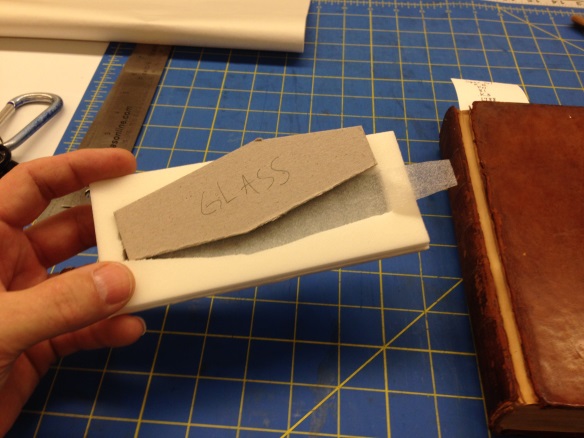 Each subject heading was housed in a customized sink mat. The boards for the sink mats were constructed out of corrugated board and were lined with Tyvek to provide a smooth surface and protect from moisture. Ethafoam sheets were used as a soft support for lifting the glass out from the sink mat. I was able to use some scraps of corrugated blue board under the ethafoam that would otherwise have sat in the bin forever. They were covered up anyway, and still served the purpose of providing strength with the added benefit of being lightweight.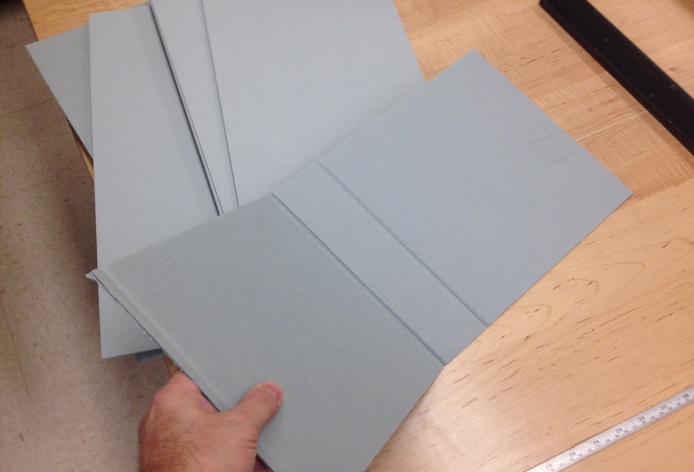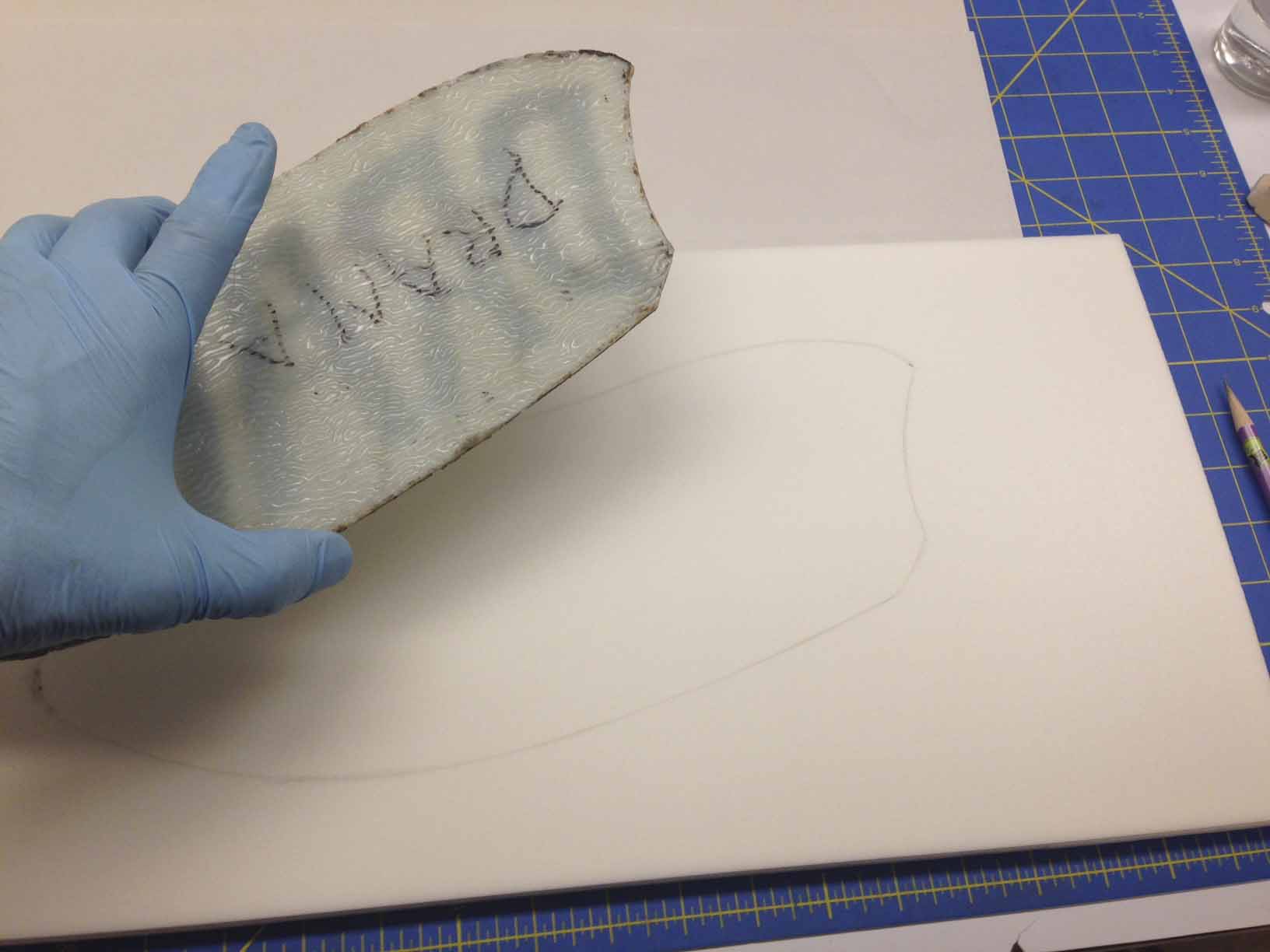 The 1/8" ethafoam was a great solution to create sink mats for the glass pieces. The foam was flexible enough for the glass to fit snugly, while enabling an easy removal when needed.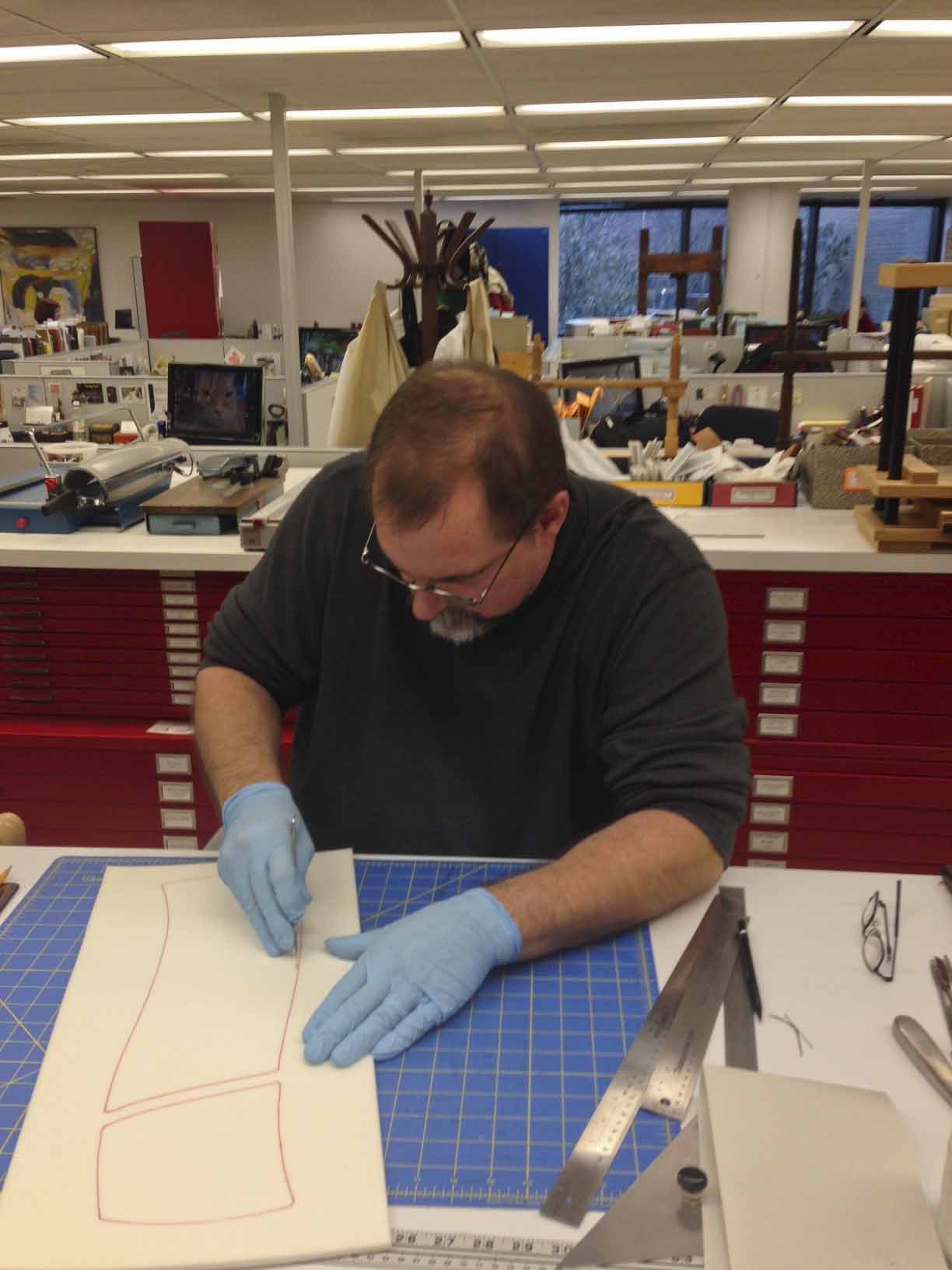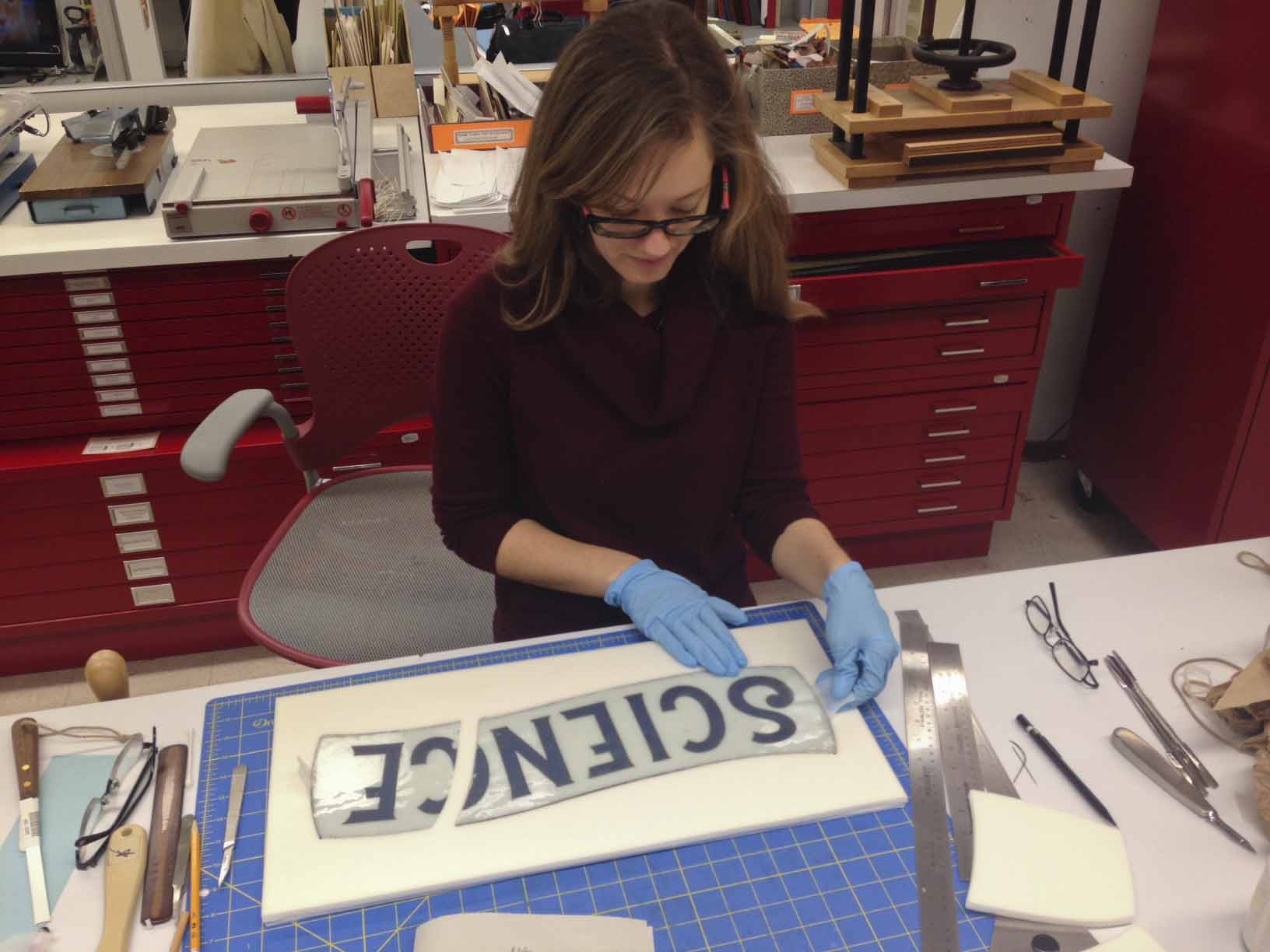 The finished piece turned out to be a little heavy so I added ties to hold the plates down to the clamshell.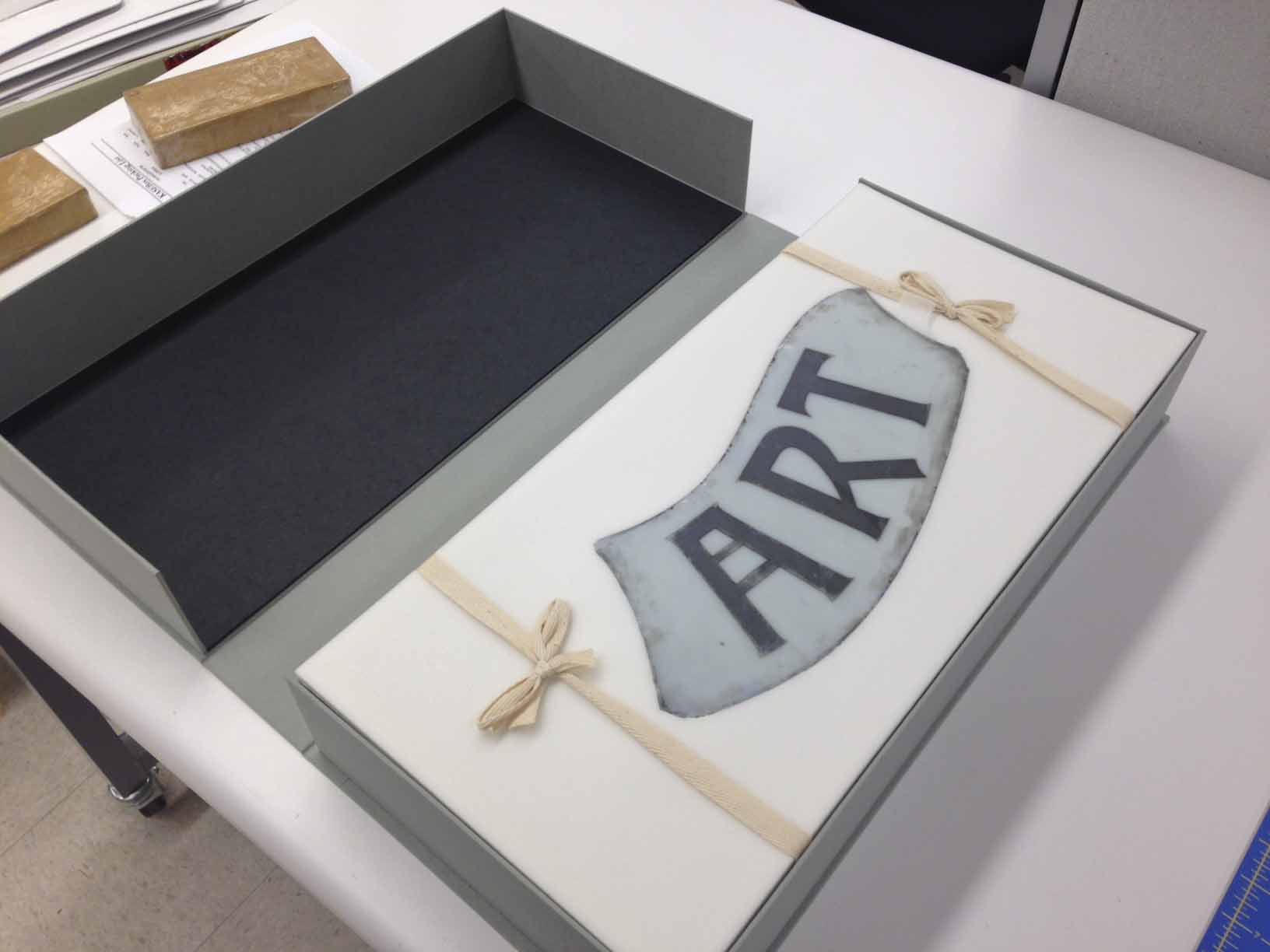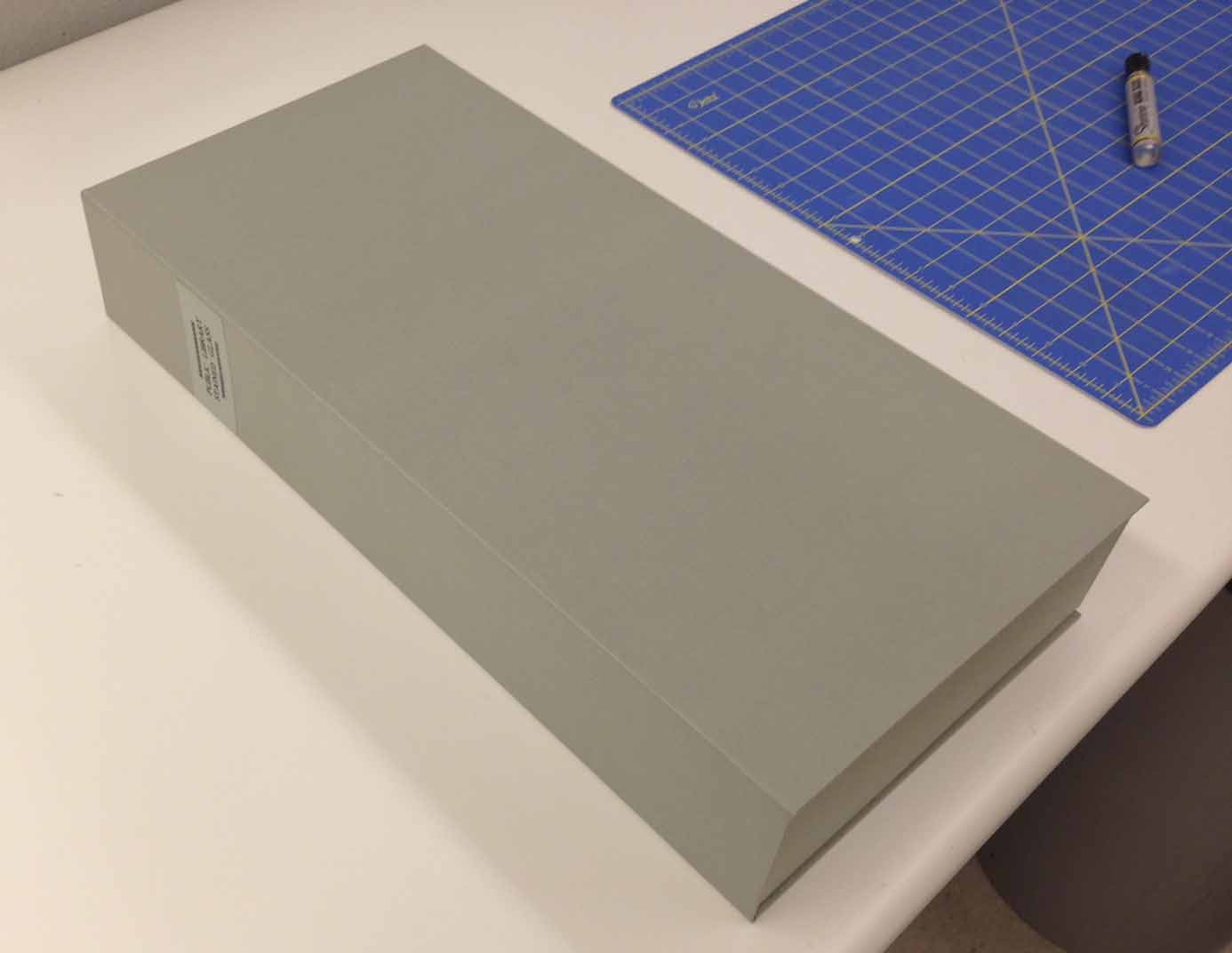 Chris Voynovich (PLCH) — Conservation Technician